General Domingo Benjamin Yuriar (Clemente)
Born: Aug 1869 in San Ignacio, Sinaloa, Mexico.
Christened: 2 Sept 1869 in San Ingnacio De Loyola, San Ignacio, Sinaloa, Mexico.
Died: 1914 in Torreon, Mexico.
Sometimes known as Benjamin, sometimes Domingo, he is most famous for being the man Pancho Villa shot for insubordination. But he was more then that. He was one of the founding members of Division Del Norte, and one of the group who elected Pancho Villa to be the leader of the Division, and eventually, the whole revolution.
"Northern Division of the army was a hierarchy corps based in the power of the troops represented in one man. On dawn of September the 13th 1913, at Hacienda de La Loma, Durango, there was a meeting of regional commanders of the maderista factions of the Revolution. Every single one of those men (Pancho Villa, Toribio Ortega, Fidel Ávila, Trinidad Rodríguez, Agustín Estrada, Julián Granados, Feliciano Domínguez, Maclovio Herrera, Federico Chapoy, Ernesto García, Eulogio Ortíz, Luis Herrera, Tomás Urbina, José E. Rodríguez, Rodolfo Fierro, Pablo Seáñez, Petronilo Hernández, Orestes Pereyra, Calixto Contreras, Severino Ceniceros, Mateo Almanza, Uriel Loya, José Carrillo, Valente Ita, Máximo Mejía, Canuto Pérez, Bibiano Hernández, Pedro Favela, Eugenio Aguirre Benavides, Juan E. García, José Isabel Robles, Sixto Ugalde, Raúl Madero, Benjamín Yuriar, Máximo García, Juan Pablo Estrada, Santiago Ramírez, Mariano López, Canuto Reyes, Roque González Garza, Enrique Santos Coy and many others) represented a faction of the revolution, leading their region, their town, their men. They elected Villa as the head of the corps that shall, in the next months, fight against the traitors of Madero´s revolution. The Northern Division was a regular army corps represented by one man that owed everything to his people. That one man was Pancho Villa." (Source)
Found a video that discusses the revolution, and mentions Domingo as one of Villa's Generals.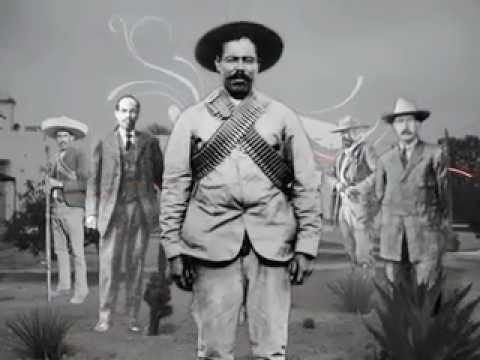 Interesting tidbit, I found his baptism record at FamilySearch.org.  He is listed as Domingo Yuriar Biera, a misspelling of his mother's last name, Viera.
It is possible that this is the same Domingo Yuriar listed as a father to Jose Carlos Yuriar at his christening on 08 Jan 1893 in Santa Iglesia Catedral, Mazatlán, Sinaloa, Mexico.  However I can not verify this.
In 1939, the President of Mexico decreed that all who fought in the Revolution against Huerta would be able to get the Cross of Revolutionary Merit.
Posted in

Domingo Benjamin Yuriar, Yuriar
Tagged

Benjamin, Biera, Culican, Domingo, mexico, military, Pancho Villa, revolutionary, Torreon, Viera, Yuriar
Leave a comment